How to Change without Effort
Change is uncomfortable to everyone, especially, when it is doing something totally out of your comfort zone. Here is how to change without effort.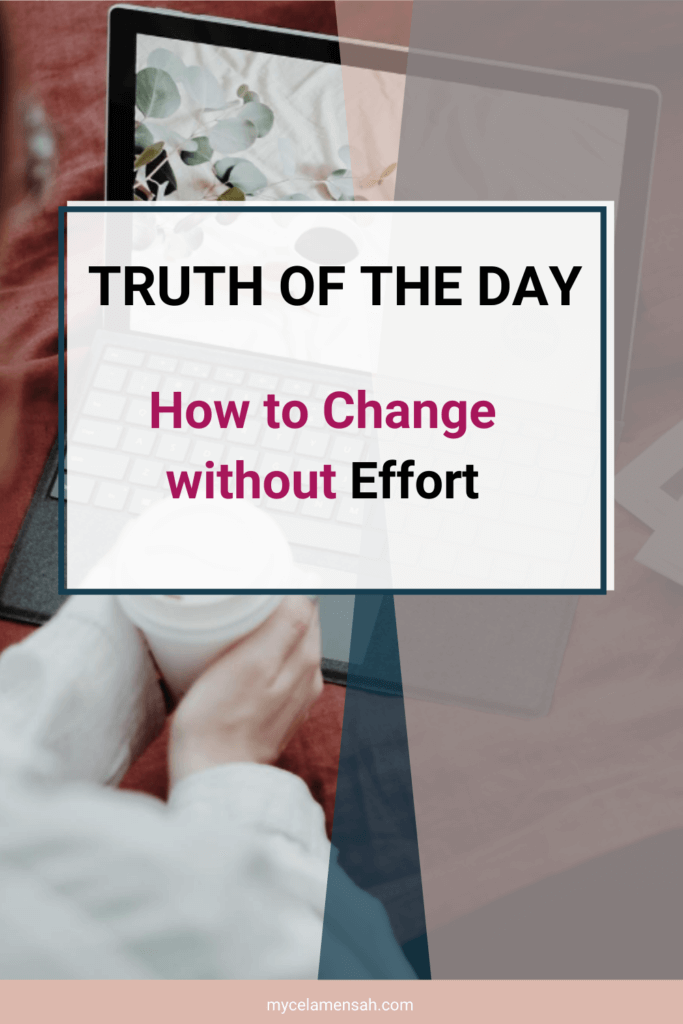 This Book of the Law shall not depart from your mouth, but you shall mediate in it day and night, that you may observe to do according to all that is written in it.  For then you will make your way prosperous, and then you will have good success (Joshua 1:8).
Everybody desires change but don't know how to lay hold on it.  Mostly, people think that change is traumatic (e.g. moving into a new house, establishing a new business, need healing, and finance freedom etc.). The change you desire is in the seed of the word of God.
It is natural for a seed like apple seed to produce naturally. In the same way, the word of God is a seed and when planted in your heart will change you effortlessly.
In the Book Joshua, Joshua was transitioning into a leadership position after the death of Moses. The issue was, how can he fit into the shoes of this great man of God (Moses), who did great things and lead the Israelites with power and authority.
It was a change that seems difficult and will take much effort, but God assured Joshua, if you will only mediate on my word day and night, you shall prosper in all your ways and have good success. The word of God have answers to every problem in your life.
The word of God is to the kingdom of God the way the seed is to this world. If you take the word of God plant it in your life and protect the seed, give it time, and nourish it then the word changes you without your efforts, its natural, its automatic. It will produce after its own kind, example if you take the word for healing, it will produce healing.
Whenever a seed is planted, it can be a mango seed, apple seed etc., you don't see or hear the seed struggling for your help to grow, it bears fruit naturally. In the same way the word of God is a seed when sow in your heart produces natural result without your effort.
The Lord never leaves His people to do His work alone.
Consider this:
Are you trying to change your life with your own efforts?
Do you know that it is only by sowing the word in your heart that can bring the change you desire?
Prayer: Father, I thank You for Your love towards me. You have already made provision for all the changes I want to see in my life, help me to mediate on Your word to see the fruit I desire. Amen!
Read:  Joshua 1:1-9