You are the Watchman of God
You are the watchman of God. Are you struggling to find out how you can become a watchman? Find out how God is depending on you to be His eye.
But if the watchman sees the sword coming and does not blow the trumpet, and the people are not warned, and the sword comes and takes any person from among them, he is taken away in his iniquity, but his blood I will require at the watchman's hand (Ezekiel 33:6).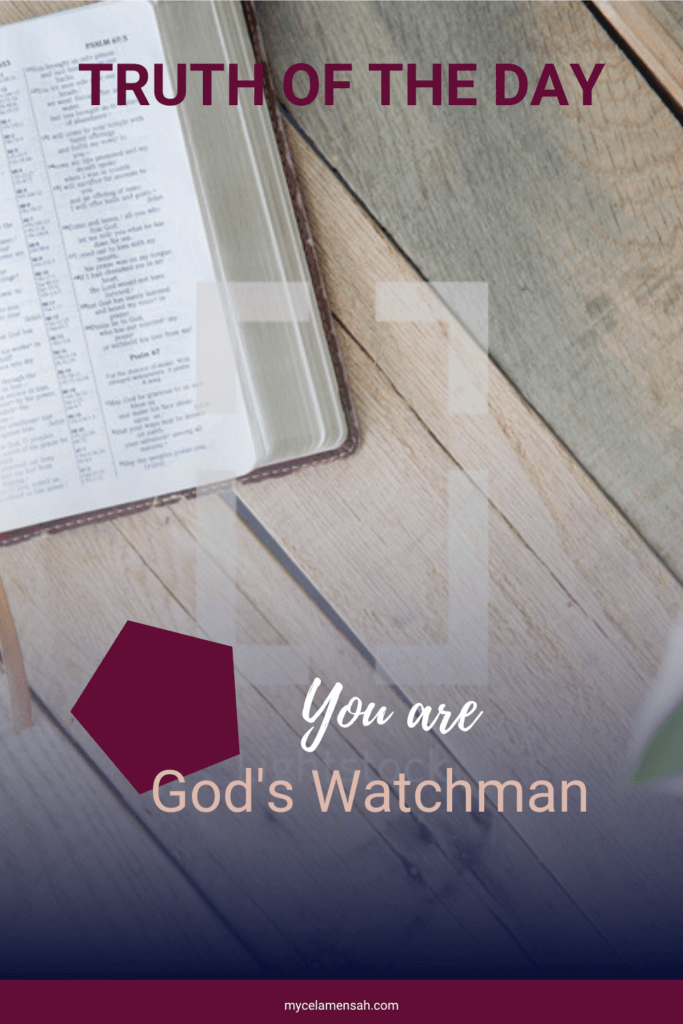 In the ancient times, cities placed watchmen on their walls to guard against any form of trouble – whether an invading army outside the city gates or a fire or disturbance within. These guardians were solemnly charged with sounding the alarm at the first sight of threat; to remain silent meant forfeiting one's own life. God had made Ezekiel a watchmanfor the entire house of Israel, to warn that its continued disobedience to God would surely result to divine judgment. Just like Ezekiel, Christians of today are the watchmen in this world to warn the people of the coming judgment of God and repent.
Here God makes it clear that He is the One bringing the sword… upon the land – and yet He requires His spokesmen to sound the a warning for His people about the coming judgment, in order to avoid it. God has place upon every Christian the responsibility of being a watchman, warning others to "flee the wrath that is to come."
Since Jesus no longer walks this earth in the flesh, we His people are the ambassadors, speaking and acting on His behalf for those who do not know Him. Christians are His head (the mind of Christ), hands (the works of Christ), and heart (the love of Christ) to those who need Him. And our message is this be reconciled to God! Turn from your wicked ways! We sound the warning by preaching and sharing the word with the people God has entrusted in our hands, family members, friends, neighbors, strangers, and the world at large. Everyday someone is dying in his/her sins, so there's no more time to waste. It's soul winning time!
The greatest transaction in the history of the world occurred when Jesus (who knew no sin) exchanged His righteousness for humanity's sin.
Consider this:
Are you sounding the alarm to warn people about the coming judgment of God?
When are you going to tell people about Christ?
Prayer: Father, You are worthy to be praised! Thank You for making me a watchman (woman) in my generation, help me Lord to sound Your warning with passion to the dying world. Amen!
Read: Ezekiel 33:1-10; 3:17-21